Music is instrum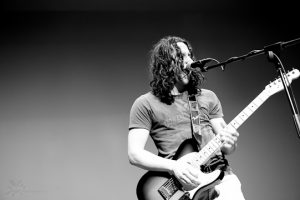 ental or vocal sounds combined in such a way as to produce shape, harmony, and expression of emotion. Music has the ability to sooth and inspire. It is an idea that is both personal and universal. Music has the power to draw out every kind of emotion. Learning music is incredibly beneficial for your mind, body, and soul. One can participate in music for their entire life, whether it be for self enjoyment or performing for others. Music is a universal language that is one of the most fascinating phenomena the world has ever known.
As a Music Teacher it is my job to provide students with a positive and safe learning environment. One that fosters fun and concrete education about the material at hand.  Students will gain knowledge that will help them achieve their musical goals, material and coaching that will help them learn, and motivation to help them be successful in their musical studies and application.
No book or website can teach you everything or educate you as well as a teacher can. A teacher can save you years of time and show you tips and tricks that make playing much easier and more enjoyable. A great teacher will know which songs you can handle and will assist you in proper technique that will help you play those songs better. A great student will be prepared, have a positive attitude, and be willing to learn.